At the bottom of the hill, an old farm had been transformed into a reception space, ticket counter, gift shop and snacking place.
Modified and enlarged with garages, painted pink and covered with tiles, it offered a stark contrast with the Chapel.
Many visitors can no longer remember the building, nor the former tarred car park, similar to that of a supermarket.
When it was finally decided to build the monastery, a new reception building was designed (the Porterie/ Gatehouse, inaugurated in 2011) which was the opposite of the former one: beautiful, discrete, integrated to the place, welcoming, well insulated, and spacious. The car park was totally rebuilt, it is now green, and it allows a soft transition between the forest and the buildings.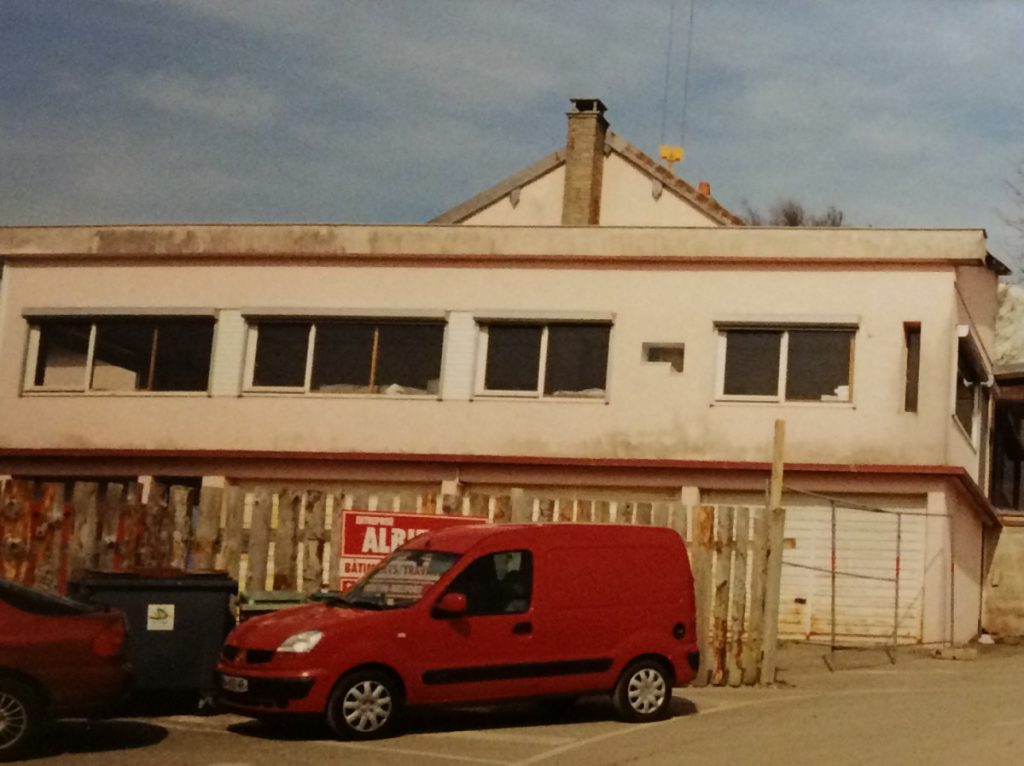 THE PORTERIE /GATEHOUSE BY RENZO PIANO
When Renzo Piano was asked to build Saint-Clare's monastery in Ronchamp, he was also given the task of replacing the old reception desk, which had become ill-adapted to welcoming the numerous visitors and not truly blending in with the rest of the site.
This is how the Porterie (gatehouse) was added between 2009 and 2011.
Traditionally speaking, gatehouses are to be found at the entrances of monasteries and castles, they are merely the places where the doormen live, next to the entrance door. The gatehouse marks the separation between the exterior and the sanctuary area.
The pavilion created by Renzo Piano thus signals the entrance to the site. The ticket counter, the gift shop as well as an exhibition and documentation space can be found there.
The Porterie (gatehouse) is congenial and full of light all year round thanks to its large bay windows and its impressive fireplace. It welcomes the visitors and offers an introduction for the visit to come. Not many remain untouched by this subtle harmony between nature, light and architecture.
 Being delicately integrated into the hill's slope, the Porterie is totally invisible from Notre-Dame du Haut Chapel, which allows to keep that open view on the surrounding landscapes.
Far from hiding Le Corbusier's masterpiece, Renzo Piano's architecture goes along with it and protects it.
The entirely green roof of the building seems to echo the houses built on this hill by the French and Swiss architect in the 1950's.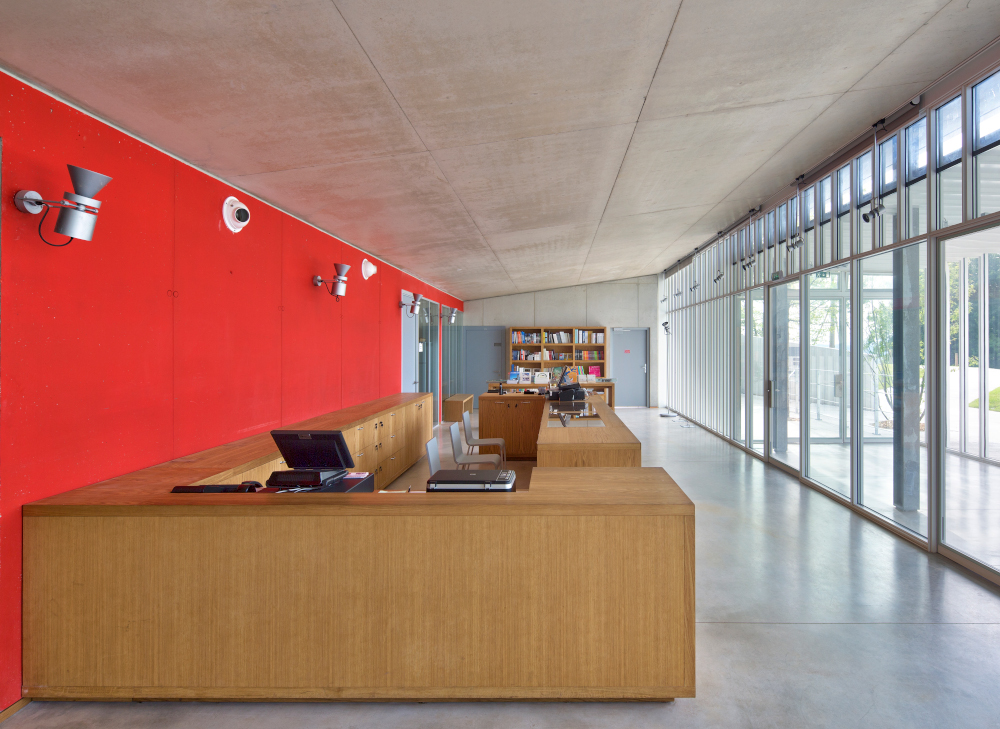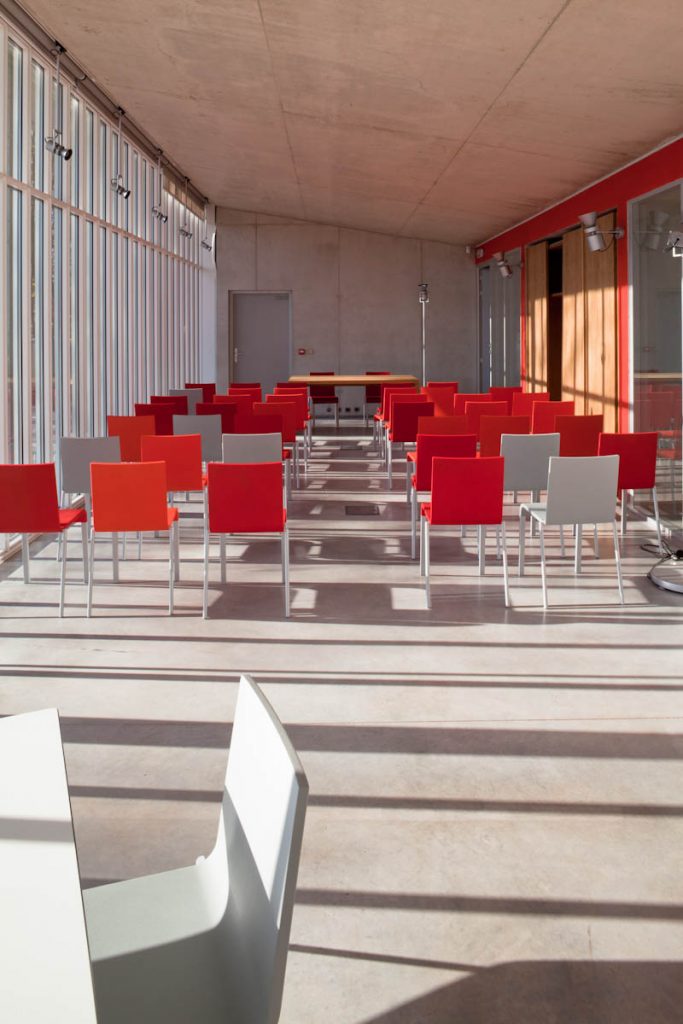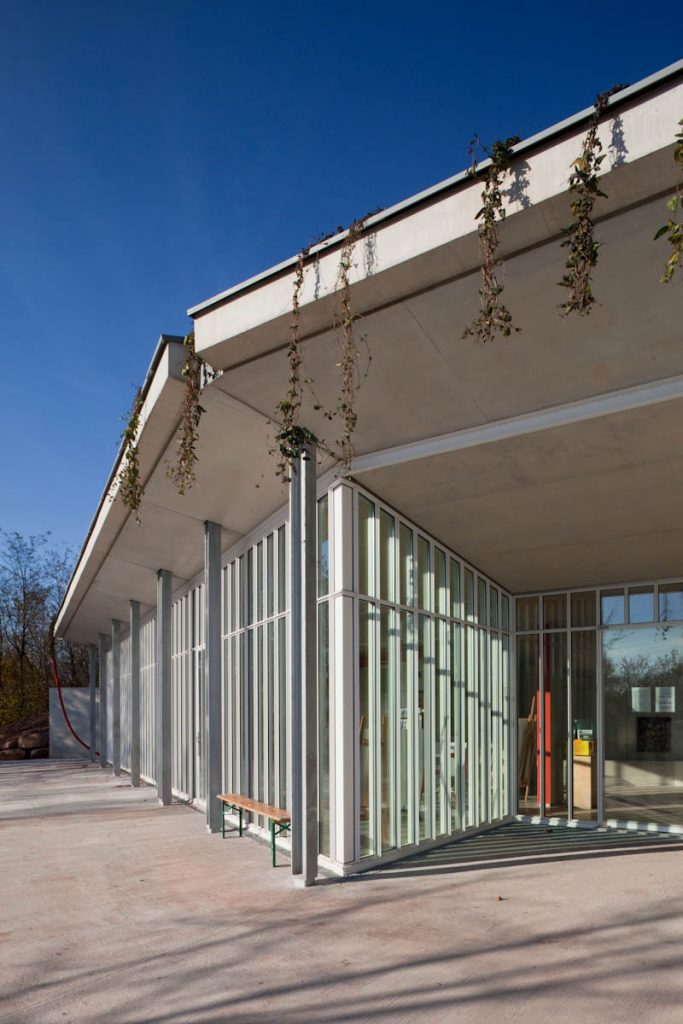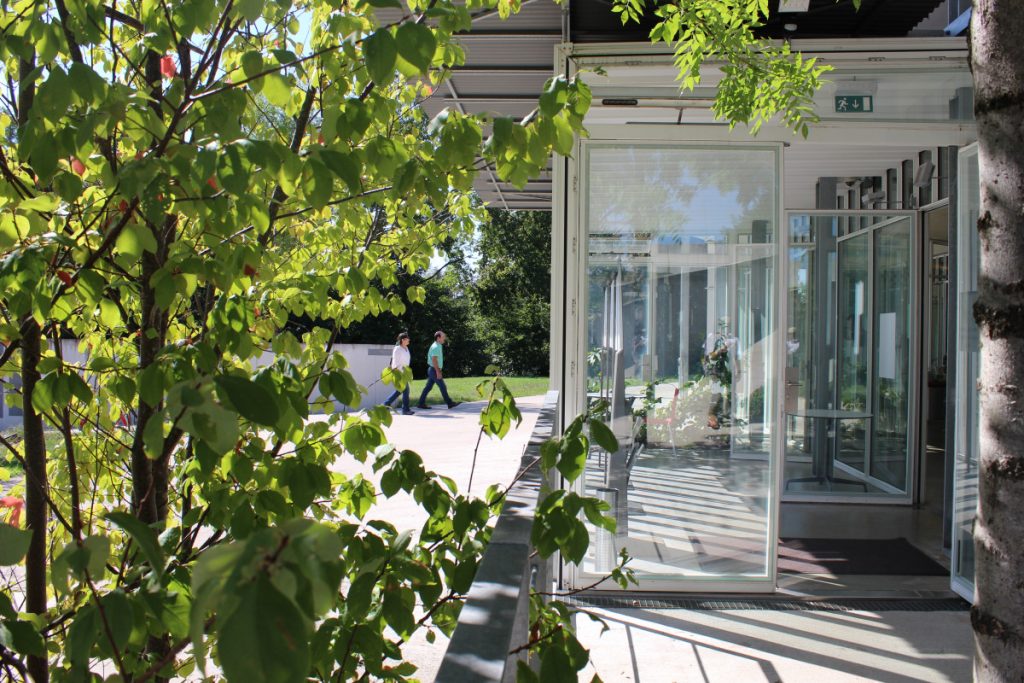 THE OTHER WORKS OF THE HILL