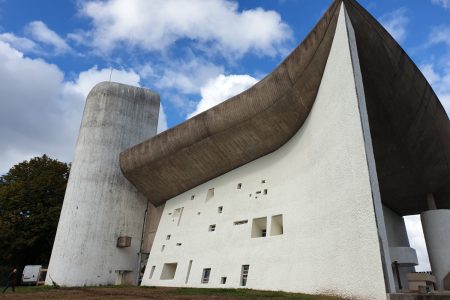 Discover the different ways of getting acquainted with this iconic work for modern architecture.
TOP TIPS:  guided "discovery" tours in different languages are included with your admission ticket every day from April to October.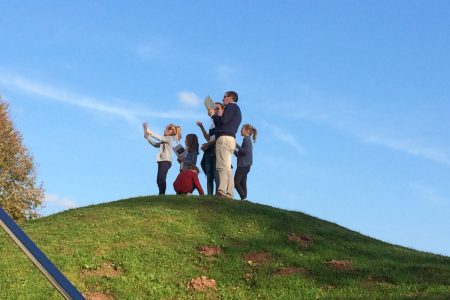 The hill of Notre-Dame du Haut is an ideal place to explain modern architecture to children. Numerous display materials are available: booklets of games, virtual tours.
TOP TIPS: Colombo's quest is a virtual tour which is family-friendly, user-friendly and informative.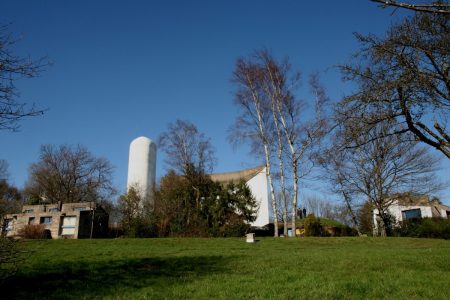 If you are a student in architecture or design, discover the hill of Notre-Dame du Haut where three great architects worked: Le Corbusier, Jean Prouvé, and more recently Renzo Piano.
TOP TIPS: reduced tickets are available on presentation of your student card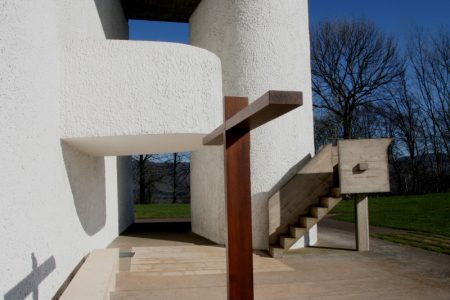 As an architect, you no doubt feel like discovering every aspect of the hill of Notre-Dame du Haut. Our private guided tour "La Colline sous tous les angles / The hill from every angle" is for you. It includes the visit of the shell which constitutes the roof of the Chapel by Le Corbusier.
TOP TIPS: after your visit, enjoy a tasty snack or a welcome coffee.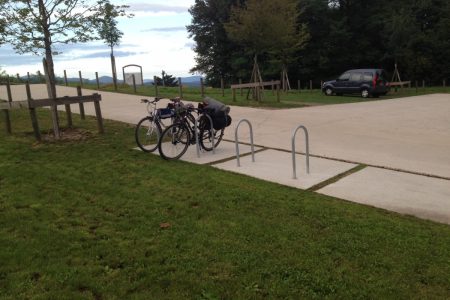 Situated a few kilometers away from la Planche-des-Belles-Filles, which has been a major stopover of the Tour de France for some years, the hill of Notre-Dame makes it easier for bike riders to visit the place!
TOP TIPS: a place to park your bike, padlocks lent freely or a first-aid kit for the little mishaps you might have with your bike.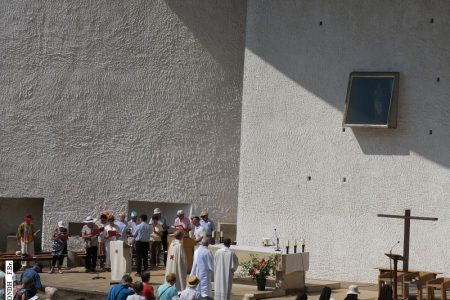 In close collaboration with the diocese of Besançon and the Chaplain, we offer to organize a day of pilgrimage to Notre-Dame-du-Haut.
TOP TIPS: Reduced tickets are available for all the religious members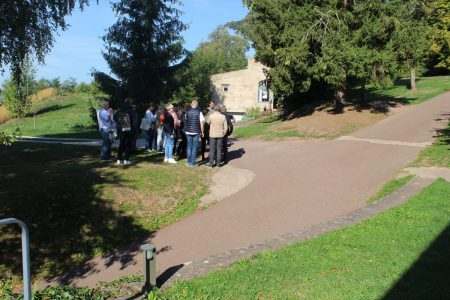 Private guided tours "discovery" or tours dedicated to a specific theme can be organized for groups all the year round. Booking is required.
TOP TIPS:  after your visit, enjoy a tasty snack, a welcome coffee, or have lunch.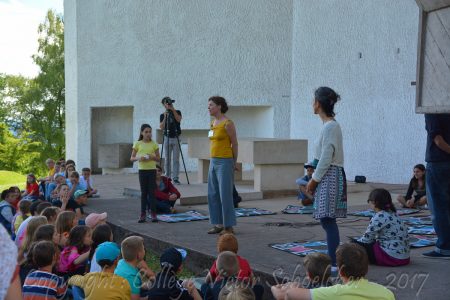 With the help of the Délégation Académique aux Arts et à la Culture in Besançon and thanks to the teacher who works with our educational service on the Hill, your pupils will have the opportunity to discover this outstanding place for modern architecture in different ways: guided tours, creative workshops, investigation games…
TOP TIPS: numerous educational resources are available for teachers.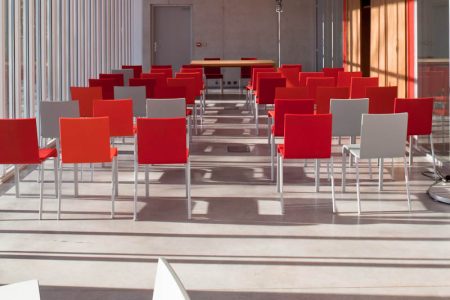 Team building? Would you like to plan a meeting, find an unusual entertainment in an exceptional place such as the Hill of Notre-Dame-du-Haut to get your team together? Discover some of our suggestions.
TOP TIPS: the Chapel can be booked privately to organize a concert